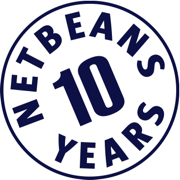 The Netbeans IDE is becoming 10 years old these days and I'm particularly happy about that. This is the IDE that I have been using uninterruptedly since version 6.0, when I left Eclipse behind, after 5 years on it. Today I'm very happy with the version 6.1, and I know I will be even happier with the new next version, 6.5, which is coming out on the following days.
This is the list of posts I've written about Netbeans. I would like to invite you to revisit those posts if you don't mind. It was a love and hate story, with more love than hate 😉 :
My Netbeans 6.1 Personal Issues
5/3 things that make me happy/crazy using Netbeans
Netbeans 6.1 will solve our pacience problem
Netbeans 6: Finally a good version to work better
Because of one of these posts, the Netbeans project sent to me a nice t-shirt that fit me very well. Take a look below.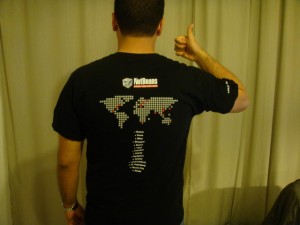 I hope to celebrate this anniversary drinking some beers with the Netbeans Dream Team during the Devoxx Conference, in December.